Step-By-Step Password Change Instructions
Welcome to our self-help guide for Password Changes at Daily Kos!
We have required ALL users with accounts created before July of 2019 to reset their passwords at least once since our upgrade of our password system at that time. Long-time users may thus find themselves no longer able to login if their unchanged passwords have been forcibly expired. But fear not: we can get you back onto the site. Whether you are a long-time site member discovering that your password is now obsolete, or a user of any duration who simply needs a reset, one of the three options described below will work for you.

OPTION ONE: The Change Password link via the Edit Profile page. Available only to users who are currently logged in, or who have a functioning password, because it requires access to the user's Edit Profile page.

OPTION TWO: The Automated Password Reset link via the Login window/Forgot your password link. Available to users who are logged out yet have reason to think they will be able to use the automated password reset system. This option is especially relevant for users who discover that their password has expired.

OPTION THREE: The Administrative Password Reset via Help Desk. Available for users as a last resort.

Some key information about our password system applies to every option.

Our site password REQUIREMENTS:
a. Your password must be at least 8 characters long.
b. Your password must not show up on our list of "the most commonly used passwords." If it does, it will be rejected as invalid here.

Our site password RECOMMENDATIONS:
a. Don't REUSE passwords from site to site.
b. Make your password longer than 8 characters; aim for at least 12 characters. (No special characters are necessary.)
c. Choose a password that is easy for you to remember.
d. Consider storing your password in a password manager.

If you'd like a few more suggestions about password creation, please visit our linked resource, "Password Creation Advice."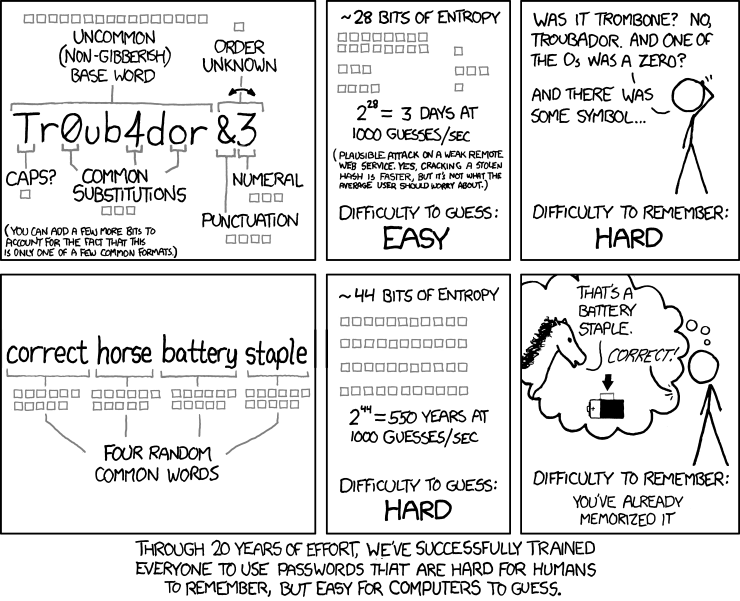 A SPECIAL NOTE about saved passwords:
Many of us store commonly-used passwords on our browsers and/or on special password managers. After you change your password on the Daily Kos site, please take a moment to update your new password wherever it is stored. Otherwise, when you attempt to login with the new password your manager may foil you by autofilling the old one instead. You can avoid a lot of frustration if you double-check that your password manager(s) are brought up to speed.


OPTION ONE: The Change Password link via the Edit Profile page.
If you are LOGGED IN and you DO KNOW your current password, then this is the option for you.
The most complicated step of the whole process is finding your user Profile/Edit Profile pages.

PLEASE NOTE: As of 3/9/2022, we have restored functionality to the Change Password link provided on the new User Profile Edit page.
To access your Profile page, you must be logged-in. Open your user pulldown menu by clicking the round avatar in the upper right corner of the page header. If you haven't customized your avatar, you'll see the traditional "flag guy" icon in gray as the default.
Click the Profile link in the pulldown menu. After your profile page loads, click on the Edit My Profile button in the left sidebar. When that page displays, you'll see your username grayed out just underneath your avatar, and then the Change Password link in orange. Click on it, and a new display will open.
Enter your old password as instructed (unless your browser loads it for you), and then enter your new one, twice. Make sure you know your new password. Then click the Change Password button.
If your old password is recognized and your new password meets our criteria as described above, then the system should immediately update your password. You WILL also see a confirmation message, along with instructions to log back in. You must refresh the page for the new login credentials to work.
Be prepared for the site to log you out on every browser/device where you are logged in, though it may not do so until you refresh your browser. You can then log back in with your newly-changed password. It is usually preferable to login with the combination of *username + password* instead of *email address + password*.

While you are on your Edit Profile page, it is a good idea to confirm that the email address displayed there is still the best one for us to have on record for you. The email address we consider current is displayed in a text box next to "Real email." Is it the email you prefer to use? Then great! But if it is NOT, then please update it then scroll to the bottom of the page and click "Save".

OPTION TWO: The Automated Password Reset via the Forgot your password link
If you're LOGGED OUT and you DO KNOW the email of record for your Daily Kos username, then this is the option for you.

The step-by-step sequence for using the automated password reset option:
a. Start at the login screen. There are two basic paths to it: either go to the Daily Kos home page and click on the Log In icon, or go directly to the site Login page.
It looks like this, either the small version as the popup shown here or the large one if you use the full login page.

b. Click on the Forgot your password? link.
c. A new page will display, asking for your email address. Use the email you believe to be associated with your username at the site.
d. Shortly you should find a message from donotreply@dailykos.com in your email inbox, with a Password Reset button. Click it.
e. Choose a password that fits our criteria that is easy to remember, or consider using a password manager.
f. Enter it twice and click the button. You should see a confirmation message displaying this message in a green box: "Your password has been changed successfully."

Troubleshooting the automated password reset process

The success of the automated reset route depends on: 1) whether our system recognizes your email address in connection with your username and 2) whether our system is able to deliver the reset link to your email address. Answering these three questions can clarify whether you need to contact Help Desk as described under OPTION THREE.

Q 1. How can I know which of my email addresses is linked to my Daily Kos username?
A. There are two ways to identify the email we have associated with your Daily Kos username. Neither of them has to do with the password reset process, but instead with your settings and choices as a site participant. The first way: If you do comment on the site AND you ask for email notifications of any replies to your comments, the email to which we send those notices is the one we would use for your password reset link. The second way: If you have set your preference to receive email alerts of new Kosmails (direct messages), receiving them shows we have the email address we need. If either one of these types of messages arrive in your inbox, then that's the email to use for the automated password reset.

Q 2. I entered an email address but got an error message saying it was not recognized. But I get the Daily Kos Recommended emails at that address.
A. The email to which we send your Daily Kos Recommended Emails may, or may not, be one we have connected to your user account. Getting the Daily Kos Recommended emails is not related to having a Daily Kos user account. Site usernames are NOT email addresses; we do not permit special characters like @ or . to be part of a username. If you do know that you have a Daily Kos username, but the email address you've entered is not recognized, please create a Help Desk ticket.

Q 3. I do know the email address associated with my Daily Kos username, and I saw the page that said I should expect a message with a reset link. But I waited an hour and looked in my spam folder. I did not get any message from you.
A. Unfortunately, you are in the subset of Daily Kos users who are affected by a glitch in our delivery system. You will need to open a ticket at Daily Kos Help Desk following the instructions below in order to obtain an administrative reset.


OPTION THREE: The Administrative Password Reset.
If you are 1) logged out of the site and 2) cannot use the automated reset option then this is the option for you.

It is quite common for users to have lost track of the email of record listed for a Daily Kos account. There are also a couple of other common conditions that prevent the Automated Password Reset from sending a reset link for the desired username. Nevertheless, it is usually a simple matter for Help Desk staff to resolve the matter and enable you to login.

Once you create your ticket, please pay close attention to your inbox for a notification of a reply. Depending on traffic at Help Desk for these and other matters, the reply may not be immediate. But we will get back to you as soon as we can.

We are grateful for your continued interest in being part of the "news you can do something about" via Daily Kos.